Evolving from abstract hip hop, dub and electronica, Wermonster is a hybrid musical creature. With a collection of work spanning two albums, several EPs and remixes, he distils sounds to invent a unique universe, moving both body and mind. Originally from France, he has been producing and recording in his Berlin based lab, since 2008, as well as performing internationally.

As a multi - instrumentalist , he shapes sound with depth and space resulting in soulful productions laced with beats, abstract textures and richly-haunting atmospherics.

During his innovative live-performances, Wermonster recreates this psychedelic soundtrack, recording and manipulating beats, samples and effects on the fly, immersing the audience into an intense and captivating experience.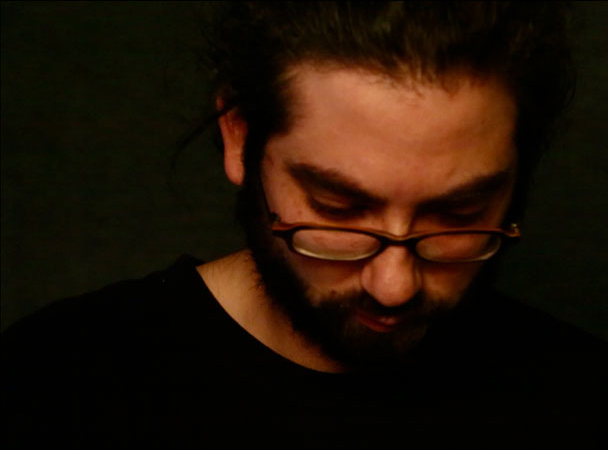 DISCOGRAPHY

Katalyst Sessions Volume Two (Uncomfortable Beats, 2016)
Beats from the 4th Floor (Slo-Fi Monks, 2015)
Solar Tales EP (Uncomfortable Beats, 2015)
Katalyst Sessions Volume One (Uncomfortable Beats, 2014)
Ghosts move slowly LP (Exotic Pylon Records, 2012)
More Embryonauts Remixes EP (Slo-Fi Monks, 2012)
incl. Remixes by Dingy Dysu, Alizzz, Able8, Tob1
Embryonaut EP (Slo-Fi Monks,2011)
Kreis EP (Musica Vermella, 2010)
Mixtures and Farfisas EP (Slo-Fi Monks, 2009)

REMIXES

Able8 – Closed Caption (Wermonster remix) / Uncomfortable Beats
Stagga – Be the General (Wermonster remix) / Slit Jockey Records
Infinite Livez – R Yeah (Wermonster remix)
Zeptosphere – The Trap (Wermonster remix) / Moniker Eggplant
Dingy Dysu – Poltergeist II (Wermonster remix) / Onibaba Records
Braintheft – Sunday Evening Comedown(Wermonster slofi mix) / One Drop Music
Ice Warriors feat. Kool Keith – Space Weapons (Wermonster remix) / IW
Ice Warriors – Future Fallout (Wermonster remix) / IW
Ghostpoet – Meltdown (Wermonster remix) / Slo-Fi Monks
Ghostpoet – Dial Tones (Wermonster remix) / Slo-Fi Monks
Ghostpoet – Cold Win (Wermonster remix) / Slo-Fi Monks

COMPILATION / APPEREANCES

Mixed Tape "Vision Diamond" (mb! by Mercedes Benz)
Variations Vol3 - Tekhedz (Millenium Jazz)
Variations Vol2 - Tekhedz (Millenium Jazz)
Recopilatoire 2 (Musica Vermella)
Ice Warriors LP (Ice Warriors) production of 3 tracks, ft. Kool Keith
Open Sauce Vol1 (Open Sauce)
Mashed Eggplants Vol2 (Moniker Eggplant)
Mashed Eggplants Remixes Vol3 (Moniker Eggplant)
Sultan Tunc - Otobiograffiti LP production/co-production of the whole album.

"slumped, knackered hip hop beats and tombstone grey textures, shakes and shudders like Frankenstein's monster come to life. An odd experiment, which far outlasts the 'eureka!' moment.."
CLASH MAGAZINE
"Dry, well-hung HipHop beats surface in the psychedelic fog banks together with enraptured vocal fragments, which slip seamlessly into the spooky slo-fi soundscape thanks to his elaborate sampling skills"

DONAUFESTIVAL
"a skilled producer with a thing for loping beats and thick bass complemented by his taste for layered and tactile sampledelia."
BOOMKAT